Skip to Content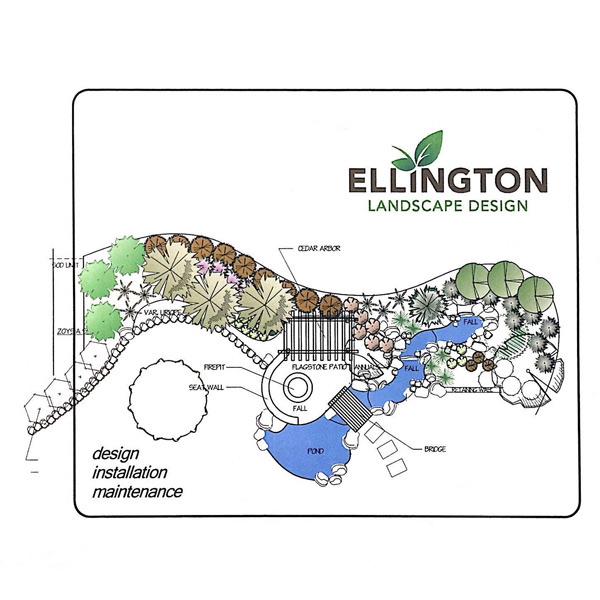 Design Can Determine Your Landscape's Future Success
At Ellington Landscape Design, we take the art of design seriously. The design is The most important factor when it comes to determining the future success of your landscape is a good design that considers the environment, function, and desires of the property owner. The design creates direction and a carefully crafted plan to achieve the best results. We can provide a simple rough sketch or a full-scale landscape plan for your specific situation. We have the experience, knowledge, and creativity to overcome site limitations, and expand on the foundational ideas of your outdoor space, all to achieve the WOW effect!
Five Residential Landscaping Design Ideas You'll Love
If you have ideas that you'd like to see implemented into your landscape, our designers want to hear them. We will work with you to create and deliver exactly what you want, from start to finish. If you know your landscape needs some TLC, but you don't exactly know what that entails, we have some ideas for you:
1. Frame the entrance of your home with beautiful, flowering plants.
2. Expand your garden use into the evening with night lighting.
3. Use native and dwarf plants for low maintenance.
4. Utilize special or specimen plants near windows so they will be visible to you while inside.
5. Construct a path through your yard with flowerbeds or shrubs.
Commercial Landscape Design Doesn't Have to be Daunting
We see commercial landscape design as an art form that has numerous long-term benefits such as business branding and creating an inviting environment for customers as well as employees. We specifically tailor our landscape designs to address the unique needs of each business owner and business. Additionally, we work to create a seamless union between your landscape and architecture so that your employees or residents can enjoy a bit of rejuvenation from the landscape they see every day.
Building Beautiful Landscapes from
the Ground Up